Sharon Radley's
Fine Art at Grandview Studio
Located in the Heart of "The Chain O' Lakes" Waupaca, Wi
(715) 258-2190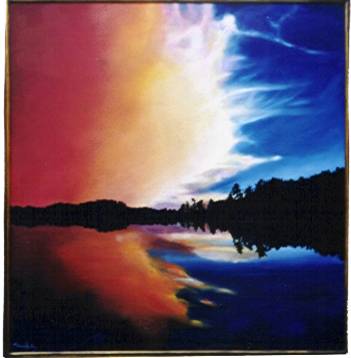 "Columbia Lake" - Oil on Canvas.
(Property of Thedacare Clinic, Waupaca)
---
Sharon Radley's work spans a variety of mediums and subjectmatter. Her art belongs to private collections throughout the nation as well as Japan, Zimbabwe and Australia. The diversity of Radley's work lends itself to her practice of choosing personal and familiar images to "play" with the elements for the sake of composition. An art teacher of over thirty years, Radley holds a Bachelor's in Art Education and a Masters in Education. Radley finds this philosophy to be successful in teaching as well. Waupaca's scenic environment serves as a source of inspiration for Radley's paintings.
The following paintings are of the beautiful Chain O' Lakes in Waupaca, WI. Radley has been a resident of the Chain O' Lakes area for over 30 years. The remaining work showcases landscapes done on some of Ms. Radley's travels. Visit Grandview Studio to see more of Radley's work.
Call for appointments: (715) 258-2190
Sunset on Browns Point looking at Round Lake
from Mc Crossen Lake - Pastel
---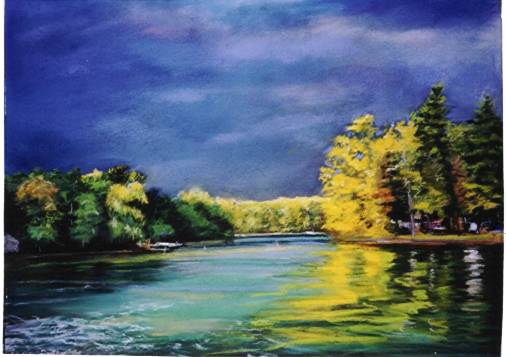 Lime Kiln Lake looking towards Round Lake on the Chain O' Lakes, Waupaca, WI - Pastel
---
---
"Sunset on Sunset Lake" on the Chain O' Lakes - Pastel
---
"Rainbow Lake" near the Wisconsin Veterans Home on Grandview Road - Pastel
---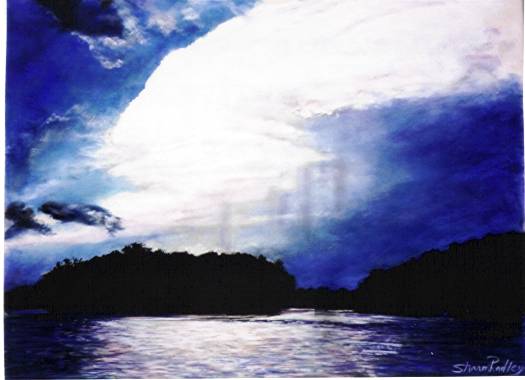 "Rain Cloud Over Government Island" (from Taylor Lake) - Pastel
---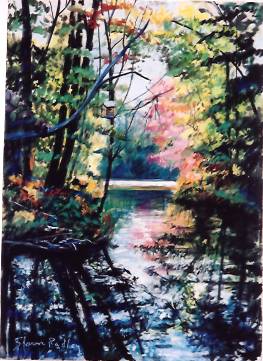 "Leaving Otter Lake, Entering Taylor" - Pastel
(private collector)
---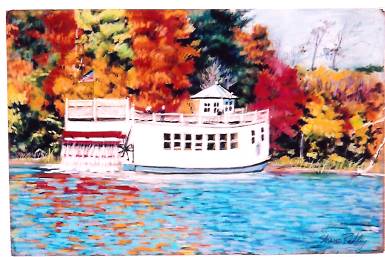 "The Chief in Fall" - Pastel
---
"The Old Bridge" - Oil on Canvas
---
"Heading to the Harbor" - Pastel
---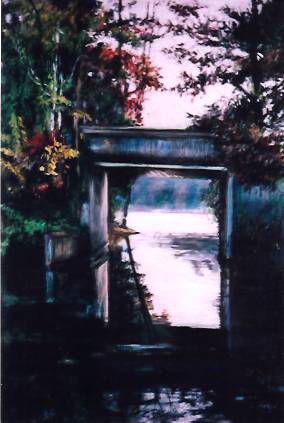 The Old Columbia / Dake Bridge" - Pastel
---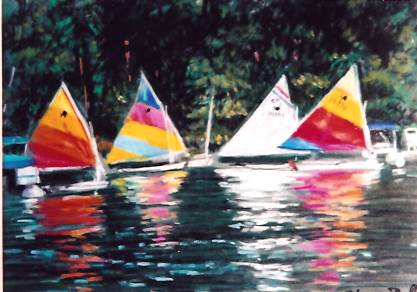 "Sails at Rest" - Pastel
---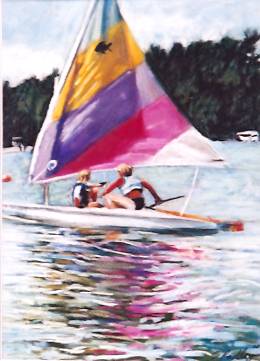 "Peterson's Sail" - Pastel
---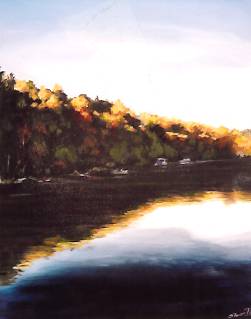 "Otter Lake" - Oil on Canvas
---
"Making a House a Home" - Watercolor
---

"Oregon" - Oil on Board
---
"Sausalito, CA" - Pastel
---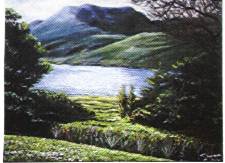 "Loch near Letterfreck, Ireland" - Pastel
---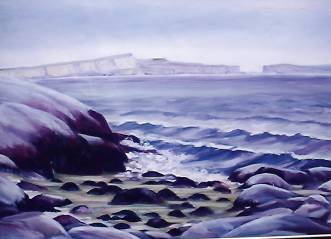 "Irish Sea" - Oil on Canvas
---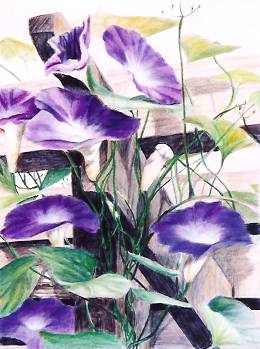 Another inspiration for Radley is her flower gardens,
"Morning Glories" - Colored Pencil
---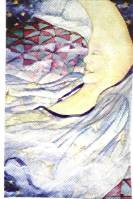 "Moon's Nightgown" - Water Color
---
Included in Radley's portfolio are watercolor illustrations of children's themes inspiring her art while her son was an infant. Most of these were selected for publication by Heart Steps Card Company.
Radley also paints by commission through use of personal photos. Pricing depends on scope and size of project.
Contact Sharon for further information.
---
Sharon Radley
Grandview Studio
1605 Grandview Road
Waupaca, WI 54981
(715)-258-2190
sharon@sharonradley.com
Appointments Welcome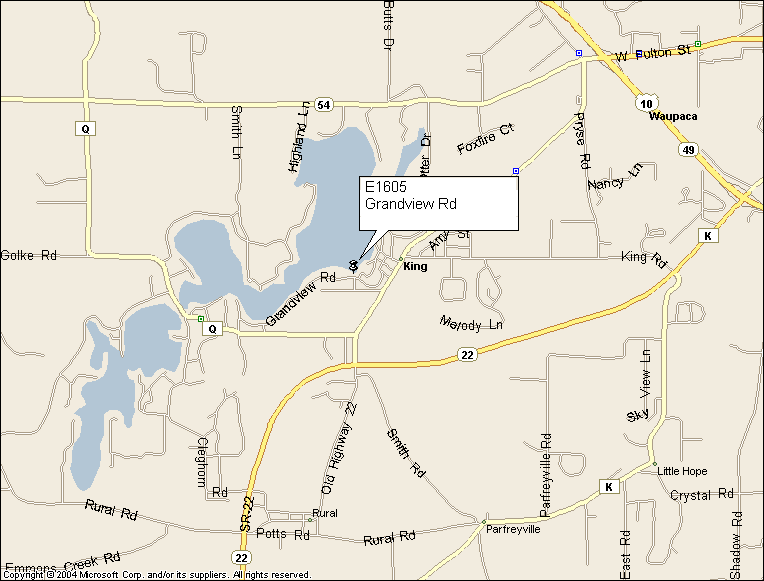 All art images are copywrited by Sharon Radley. Permission must be obtained by Sharon Radley for any use. 8/28/2010